Chiropractic Care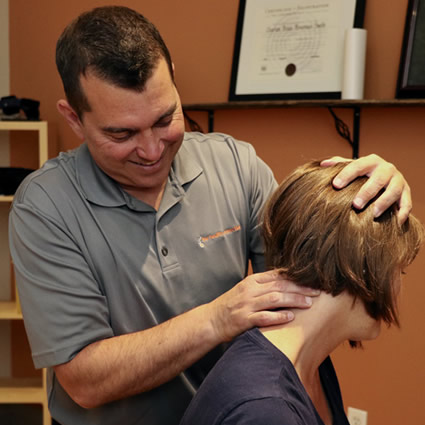 Are you curious as to what chiropractic care is all about? You can think of it as a manual form of therapy. At KW Health Connection, we provide chiropractic care using highly-researched methods that have been proven successful. It's our goal to make sure your body operates optimally at a physiological and biomechanical level to ensure you get results.
Our Functional Techniques
To improve the mobility of your body, we use a range of various techniques. These include Active Release Techniques®, functional range conditioning and acupuncture or laser when appropriate for your case.
Can You Benefit From Our Solutions?
It's not only athletes that can experience great success with chiropractic care in Kitchener and sorrounding surburbs. The many types of ailments we commonly see include
:
Bursitis
Carpal tunnel syndrome
Concussion
Costochondritis
Headaches
Hip pain
Knee pain
Low back pain
Neck pain
Plantar fasciitis
Rotator cuff injuries
Sciatica
Shoulder pain
Sprains and strains
Tennis elbow/golfer's elbow
Vertigo/BPPV

Chiropractic Care | (519) 576-2222