Knee Bracing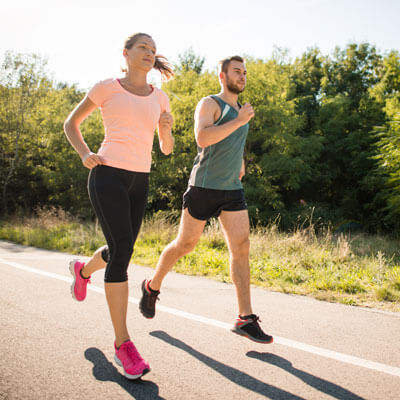 Do you have a knee injury, but wish you could still be active? There may be an option for you to continue living your life and participating in your activities despite your injury. At KW Health Connection, we provide bracing from DonJoy®. This company creates customized knee braces for arthritis, ACL tears and more. The braces available are of the highest quality, utilizing advanced technology and used by professional sports teams.
From Humble Beginnings to a Global Company
Our knee braces are created by the now well-known company called DJO Global. At the time, the company was called DonJoy, after the founders' wives. In 1978, an offensive line captain for the Philadelphia Eagles, Mark Nordquist, established the company with lawyer Ken Reed. Though it began in a garage, the organization has evolved into a billion-dollar entity. The intelligent medical devices created by the company can help you live your life to the fullest, whether rehabilitation of an injury or seeking to prevent one from occurring.
The DonJoy Difference
There's good reason we've chosen to work with DonJoy rather than any other company that manufactures braces. There are plenty of braces out there-so what makes DonJoy different?
One size does not fit all when it comes to bracing. DonJoy braces are fabricated just for you. Our experienced practitioner will measure and fit you for the brace. Using advanced algorithms, your brace will be custom-made in the DonJoy laboratory. Ultra-strong materials and high-quality craftsmanship go into everything made at DonJoy. You'll be able to train and play with confidence, knowing that your rehabilitation and recovery are occurring.
Warranty Information
Within a year, if you have a change in your life, such as losing a large amount of weight, you may find your brace doesn't fit you like it used to. You can get it resized and replaced at no charge. The parts of the brace have a lifetime warranty. Each brace is produced with its own code, allowing the company to know exactly how it was built and when. Your replacement can be easily ordered.
Get the support your body needs. Contact us now to discuss the benefits of knee bracing Kitchener!
CONTACT US »

Knee Bracing Downtown Kitchener ON | (519) 576-2222