Meet the Team
Get to Know Us at KW Health Connection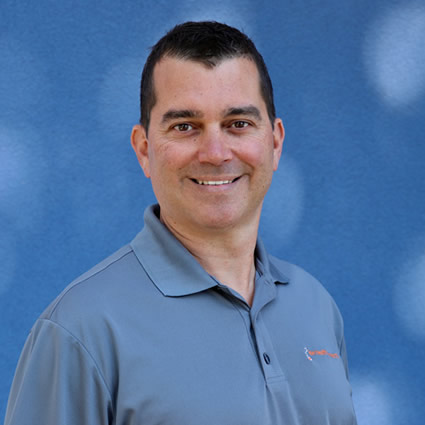 Dr. Colin Leis, B.Sc DC
Chiropractor Clinic Director Functional Range Assessment, Functional Range Release and Functional Range Conditioning Provider© Level II Provider of the Shift Concussion Management Program
Dr. Colin Leis graduated from the University of Waterloo with his honours BSc. specializing in Kinesiology. He later graduated from the Canadian Memorial Chiropractic College with his Doctor of Chiropractic.
Dr. Colin uses his tools of manual medicine to analyze and correct functional imbalances and the resulting pain or discomfort in your musculoskeletal system. Dr. Colin has completed courses in Active Release Therapy©, and is certified in Functional Anatomic Palpation© and Functional Range Release©. In addition, he completed training to become a certified Shift Concussion Management© provider.
From Athletic and Workplace Injury to Motor Vehicle Injury or general wellness, Dr. Leis will blend neurologic and orthopedic testing with functional anatomical assessment to form a specific diagnosis. He believes the more specific you can be with your diagnosis, the more specific your treatment plan will be, and the faster your body will be able to function optimally and pain free!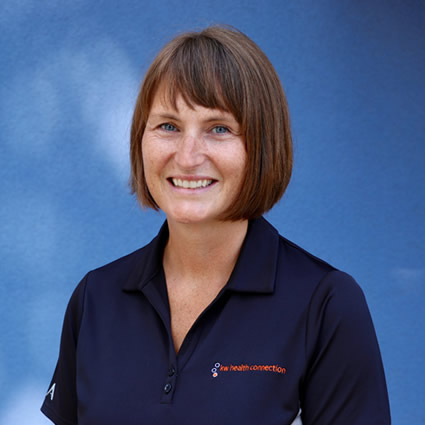 Dr. Erika Holenski, B.Sc., ND, R.Ac
Naturopath Registered Acupuncturist Clinic Director
It is my philosophy that the human body has an innate healing system. This system can fight infections, and correct deficiencies and other imbalances. The body, however, can be overwhelmed and not be able to restore harmony. When this occurs the body communicates to us through negative signs and symptoms.
Using patient history, physical exam and diagnostic tools I am able to see where the body's imbalances lie. Then, I can provide ways to shift the body back to equilibrium. Together with the patient we develop a plan of action to overcome these obstacles to cure and stimulate the body's natural healing system.
Dr. Erika Holenski graduated from the University of Guelph, with her BSc., specializing in Nutrition. Her increasing interest in natural healing led her to the
Canadian College of Naturopathic Medicine
where she received her Doctor of Naturopathic Medicine. After graduation she and her family moved to sunny Okanagan Valley where she maintained a diverse family practice for 3 years. However, she returned home to the KW area with her family where she has established personal and professional roots.
She enjoys having a diverse family practice and looks forward to guiding all of her patients on the path of wellness.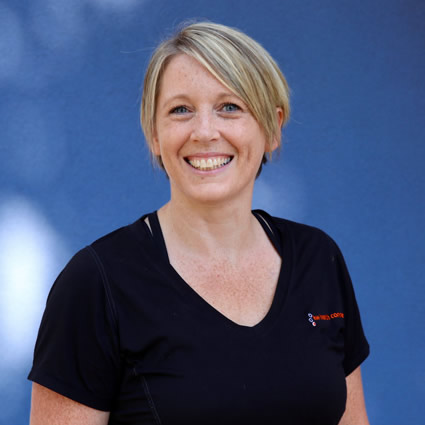 Laura Doig BSc, RMT, RRPr
Registered Massage Therapist Registered Reflexology Practitioner CranioSacral Therapist
Please note that Laura is currently NOT accepting new patients. Laura has been in the health field for over 20 years. Her journey into healthcare began with a BSc in Nursing from the University of Abertay, Dundee, Scotland. Realizing that her interests lay in a more holistic, hands on approach to healthcare, Laura went on to study Reflexology at the Scottish School of Reflexology.
In 2009 Laura moved to Canada where she continued to practice Reflexology and was later introduced to Massage Therapy. In 2014, Laura graduated from the Canadian College of Massage and Hydrotherapy, Cambridge, Ontario and joined KW Health Connection in the same year.
Read more about Laura »
Laura's real passion however lies in the subtle work of CranioSacral Therapy – a gentle non-invasive technique which releases restrictions within the body. CranioSacral Therapy works closely with the central nervous system to help the body self correct and heal. She holds certificates in CranioSacral 1 (CS1), CranioSacral 2 (CS2), Somato-Emotional Release 1 (SER1), Visceral Manipulation 1 (VM1), and CranioSacral Therapy for Cranial Nerves (CSCN1).
This work has recently introduced her to a very exciting new practice: Fascial Dynamics Manual Therapy. This is another gentle yet
powerful therapy that works on restrictions within the fascial matrix system that are limiting the body's full potential. Addressing the fibrous fascial network and the fluidity of the matrix, Fascial Dynamics Manual Therapy allows the body to self-regulate, adapt and heal.
Laura is a member of the College of Massage Therapists of Ontario (CMTO), the Reflexology Registration Council of Ontario (RRCO), as well as the International Association of Healthcare Practitioners (IAHP).
Laura enjoys being able to integrate all her various disciplines into her treatments. She's committed to developing her skills and techniques to offer her clients the best treatment to improve their health and well being.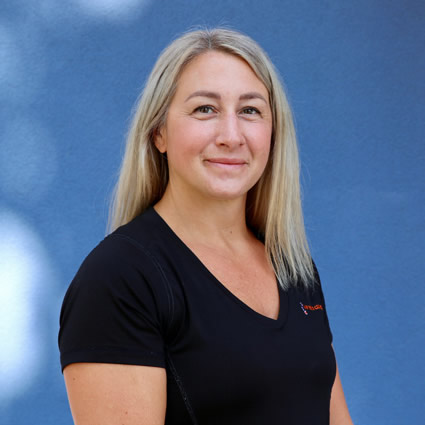 Kellie Gies RMT
Registered Massage Therapist
Kellie graduated from The Canadian College of Massage and Hydrotherapy in Cambridge, Ontario.
Kellie has practiced as a Registered Massage Therapist for 6 years. She began this journey after a 20 year career as a Child and Youth Counsellor. She is a member of the Registered Massage Therapists Association and in good standing with the Canadian College of Massage Therapists. Her passion for massage therapy and helping people feel their best has continued to grow through courses, trainings, and programs to provide a variety of treatment options to her clients.
Kellie is skilled in the use of General Swedish Massage, Trigger Point Therapy, Fascial Release Techniques, Soft Tissue Release, Deep Tissue Massage, Relaxation, Static and Dynamic Cupping and Medical Neuro-Acupuncture and Dry Needling for trigger point therapy.
While Kellie enjoys providing relaxation therapy for clients, her real passion is more treatment focused massage. She is happy to be able offer clients an array of modalities to meet and maintain their health and wellness goals including such conditions as sciatica, low back pain, upper body and postural pain and stiffness, athletic injury, and more. Kellie welcomes a challenge, from injury to chronic musculoskeletal conditions and general wellness.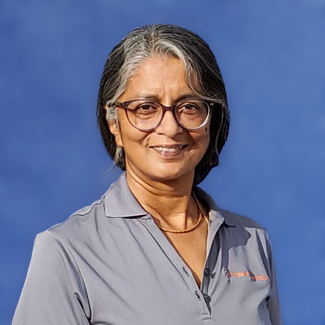 Gaya Murthy RMT
Registered Massage Therapist
Gaya graduated from Sutherland Chan School of Massage Therapy in Toronto, Ontario.
Gaya has worked at various settings (eg. clinics, spas etc.) in Downtown Toronto for the past 13 years and is an active Member of the CMTO (College of Massage Therapists of Ontario) and the RMTAO (Registered Massage Therapist Association of Ontario). She has moved her practice to Kitchener and is looking forward to the change of pace from the bustling downtown of Toronto.
She offers a balanced blend of relaxation and therapeutic massage. She specializes in low back pain, sacral iliac joint dysfunction, sciatica, knee pain, foot pain, plantar fasciitis, upper back pain, neck and shoulder pain, carpal tunnel, tendonitis, post injury/surgery, headaches, stress, depression, anxiety, and insomnia.
Gaya uses rhythm and breath, presence and attention to activate the parasympathetic nervous system (rest, digest and heal mode) where deep relaxation, healing, and rejuvenation take place. She recommends exercises, stretches and new patterns in movement to alleviate pain and discomfort caused by muscular and nerve conditions.

Meet the Clinic Staff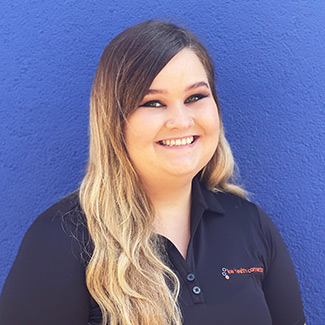 Daisy Kane BA
Receptionist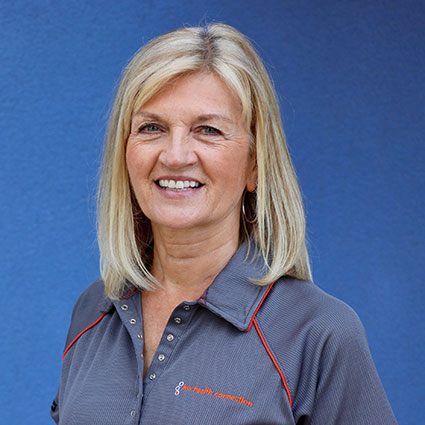 Patti Leis
Support Staff
Get Started Today
KW Health Connection offers a variety of services. Schedule an appointment with one of our talented team members.
OUR SERVICES »

KW Health Connection Team | (519) 576-2222